The Jagsby
(well its a working title anyway
)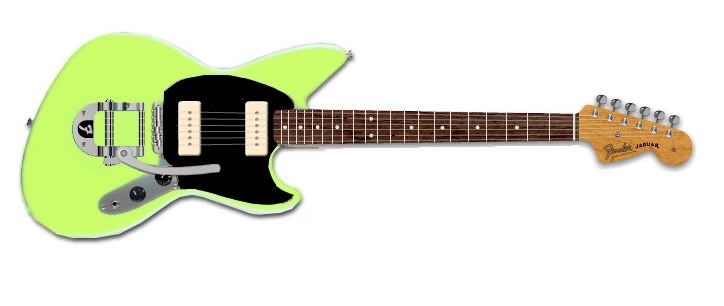 Mahogany body, lime green paint job
Maple neck, rosewood fretboard, 24.75" scale
Bareknuckle P90s, black pickguard, no slider switches, 3-way pickup switch, tele-style jack
Bigsby B5 (Fender logo) + roller bridge
I'm still going to try the lime green paint. If I can't mix up a good colour, I'll fall back on seafoam.
So as soon as my holiday ends, the paychecks will begin rolling in again, and I'll get started on this bad boy! Thanks for all the input getting the plan together guys, it really helped.
Now, anybody know where to pick up a Bigsby B5 with the Fender logo on it?