After a hard time locating a non-vintage lefty Jaguar with block inlays/bound neck, thanks to the resident Jag informants here, I managed to get hold of this (can I say, rare?) Olympic white from a store in Japan, making me a proud owner of 2 Jaguars
Here are some pics to enjoy: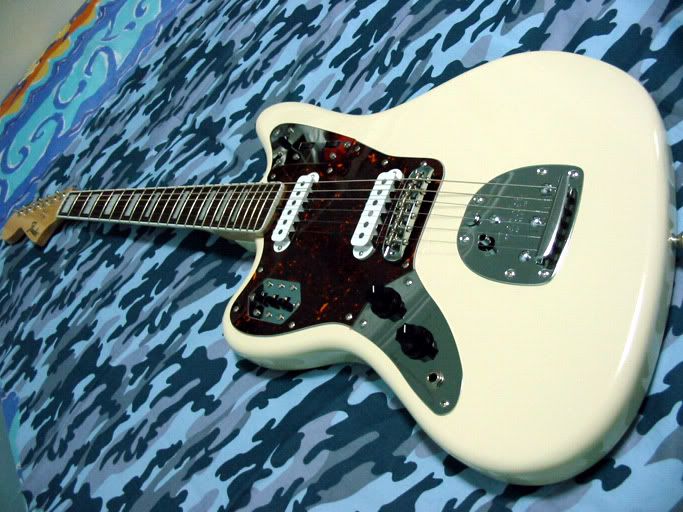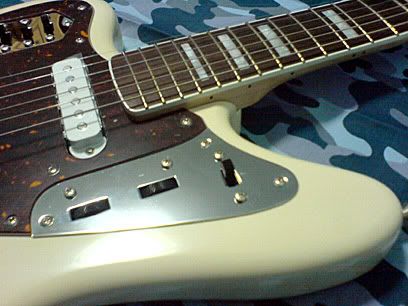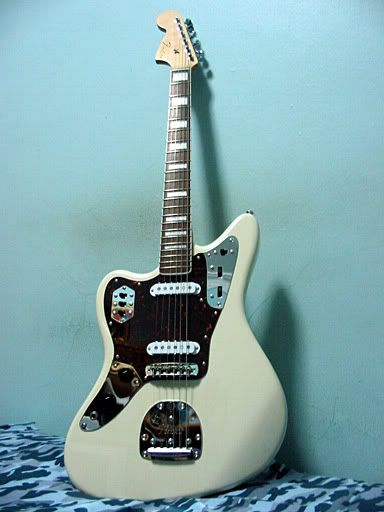 I couldn't resist to swap the necks to see how it'd look on my sunburst: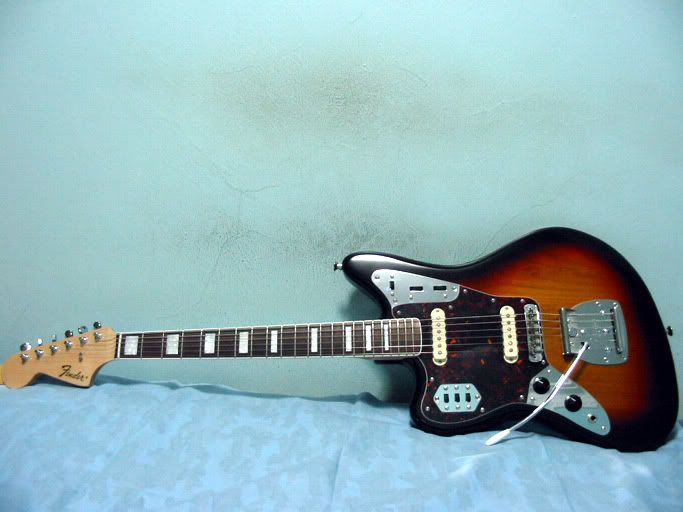 Fender Jaguar Duo:
http://i3.photobucke...guar/2jags3.jpg
http://i3.photobucke...guar/2jags4.jpg
(yeah yeah, I was lazy to put up the strings after the swap *lol*)
I know it looks a little weird with the mismatched neck/body combination *lol* I'll probably switch them back next time. However, not sure whether there's a difference in specs in the necks but the block inlay neck is like 0.5mm (or less) wider than the other neck...and
*Jaguar purist look away*
....I sanded it a little to get it to fit into my sunburst neck pocket
Also, I will be changing the CIJ pickups to AV reissue ones like what I did for my sunburst Jag. However, I'll probably be doing some intensive modifications to one of them to make it my main/stage guitar (adding a 3rd pickup, 3-way toggle switch, different wiring, etc). Judging from the difficulty of getting the OW Jaguar with block inlays, I'd probably be doing the mods on the sunburst one. Any suggestions otherwise?