I was thinking of getting a new electric guitar, like an American Strat, but I love the JS too much.
Mine is a 98(I think, I've got the original paperwork around here somewhere) and is Sonic Blue, however has aged to a nice surf greenish look.
I was thinking of instead of replacing it, restoring it. I had a Mustang RI with a Seymour Duncan HB in the bridge and I liked that.
I thought I would get a new pickguard and maybe a new control plate so I can keep the original stuff tucked away.
I thought go a Seymour Duncan HB in the bridge, but I'm not sure about the neck... But that's no biggy, maybe a SD Cool Rails, JB-Jr. or a hot rails?
I could do all this for $150 (Making a guitar I love make the sounds I love.
Also, should I run stock 250k pots of go something else?
I also thought of putting locking tuners in.. Should I do this? Do any Grover or Gotoh locking tuners screw straight up and don't need new holes?
The old man is a spray painter and I was going to get a paint shop to do an eyematch on the aged sonic blue colour and get Dad to repaint it, as it has a few bumps and dings in it... Or maybe I should paint it actual sonic blue, I dunno, I love the ages Sonic Blue/Green
Onto the 'beloved' bridge, I always feel Am sounds out of tune and sounds yuck. But I'm not fond of the bridge. Should I wrap the posts of the bridge in insulation tape (like the TOM) mod so it doesn't move? I have locked my trem down, see the below pics.
Does anyone have any suggestions on any of this? Good idea? bad idea?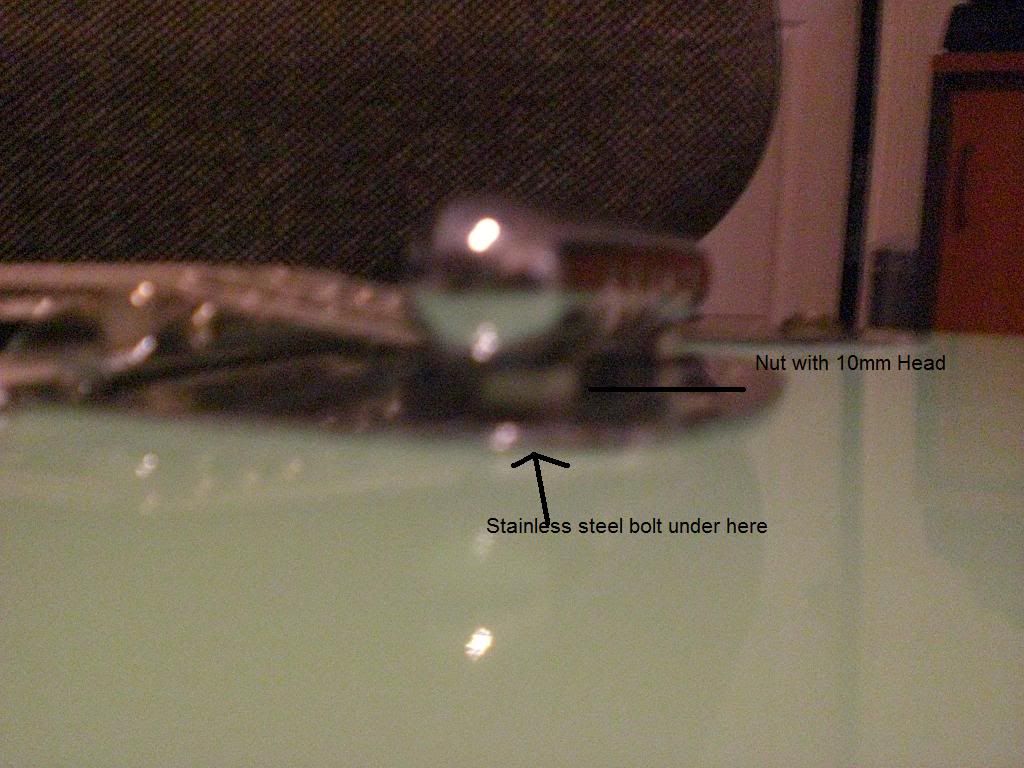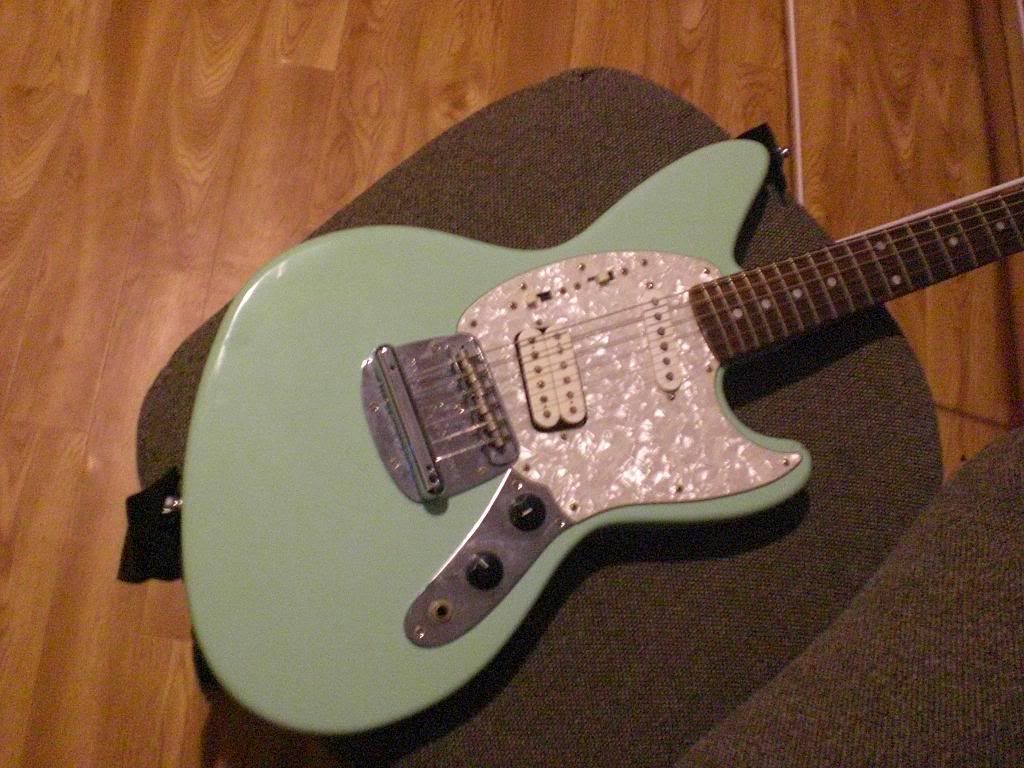 (This Photo doesn't do it justice, but the flash brings out the Sonic Blue, and it is quite different to Sonic Blue)