Hey girls and guys,
My local pawnshop is selling two Fender solid-state amps that I know nothing about or if the price is right on them, but I am always down for messing around with any new gear.
The first amp is a Fender Roc Pro 1000. From what I have read, these are early 2000's? (I think) amps. Anyway, it's 69watts @ 8 ohms. They get mixed reviews obviously negative reviews from anyone who is a tube amp lover. I already have my VHT tube amp, and I'm just interested in alternate tones and versatility. I don't know much else about this. It looks exactly like the one pictured below. They are asking $150 for this, and obviously can still be talked down as it is a pawn shop.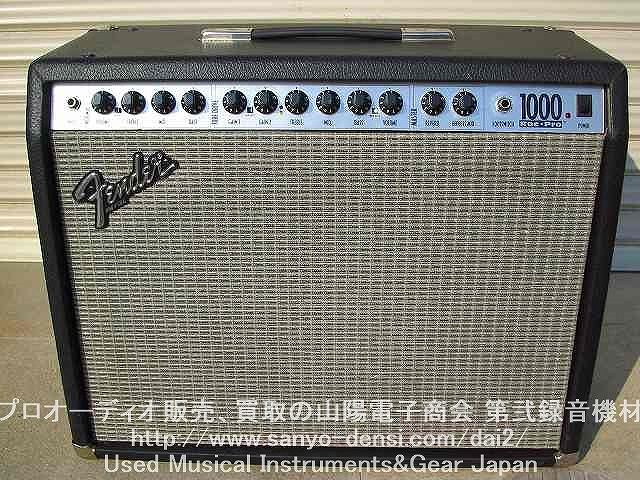 The second amp is a pretty old Princeton Chorus red-knob solid state. I have found out that it is "pre-DSP" which is digital signal processing or something. A lot of people are saying this is a pretty badass little solid-state that has insane clean headroom and a usable gain channel for any sort of indie or lo-fi music or just people who aren't too picky. The chorus is supposed to be pretty insane for a solid-state amp with built in chorus. Also, I currently do not have a chorus pedal as I loaned it to a friend who has yet to return it and may have pawned it. They are asking $200 for this, and again can obviously be talked down. It looks exactly like the one below...
Thoughts? Appropriate price if I take the dive on either one or both of these?